Rubix IO is a series of low-cost IO modules that can communicate wirelessly. This means no more frustrations of cabling in legacy automation solutions. Monitor your HVAC, power, and water usage.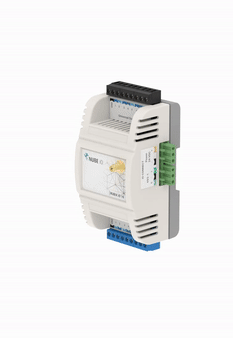 Just a few of the benefits

integrate into any bms
Easily add to your existing building management system

highly customisable
Wireless or wired communication between devices

HVAC controls and remote metering
Use it as a native stand-alone HVAC and lighting control

Lora wireless communication
Built based on LoRaWAN® enabled wireless protocol

Easy to install
Fast install at a low cost

PLUG AN PLAY
Add extra modules for low-cost comms and IO as required

SEND DATA ANYWHERE
Be it a cloud, local server, or 3rd-party hardware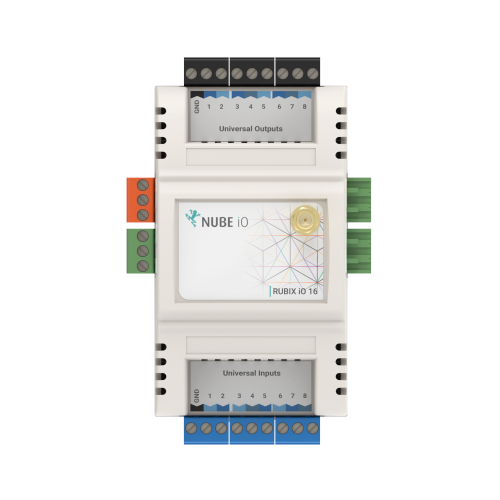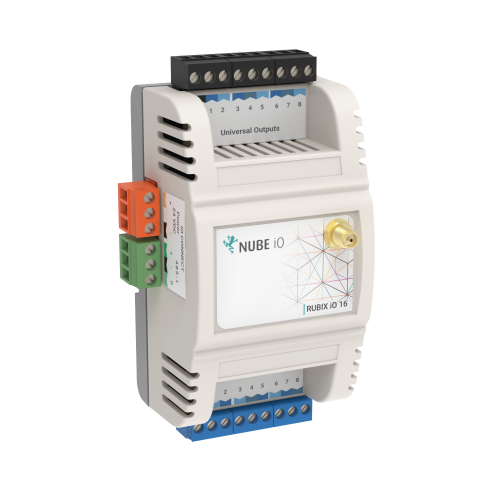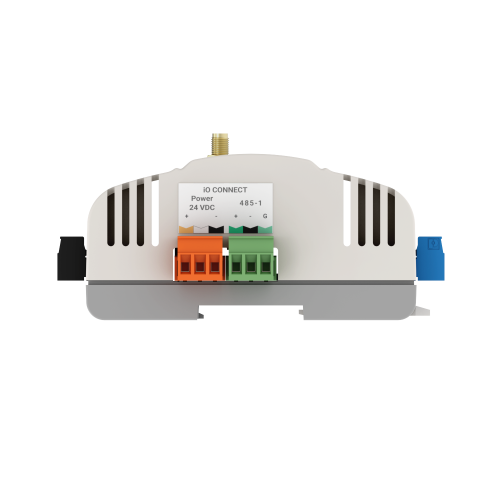 Processor: 32-bit ARM Cortex-M microcontrollers
OS Software: Mbed OS, ARM mbed
Other software: C++ mbed environment
Mounting: Din Rail Enclosure
IO: 10 IO
Size: 112*65*56mm H/W/D
Protection Level: IP40
Power Supply: 24VAC +/- 3% or 24VDC +10%/-10%, Consumption 50 mA
Material: ABS Plastic
Inputs and Outputs: 4 universal outputs, 6 universal inputs
Set up as LoRaWAN® remote IO module or RS485 IO Module.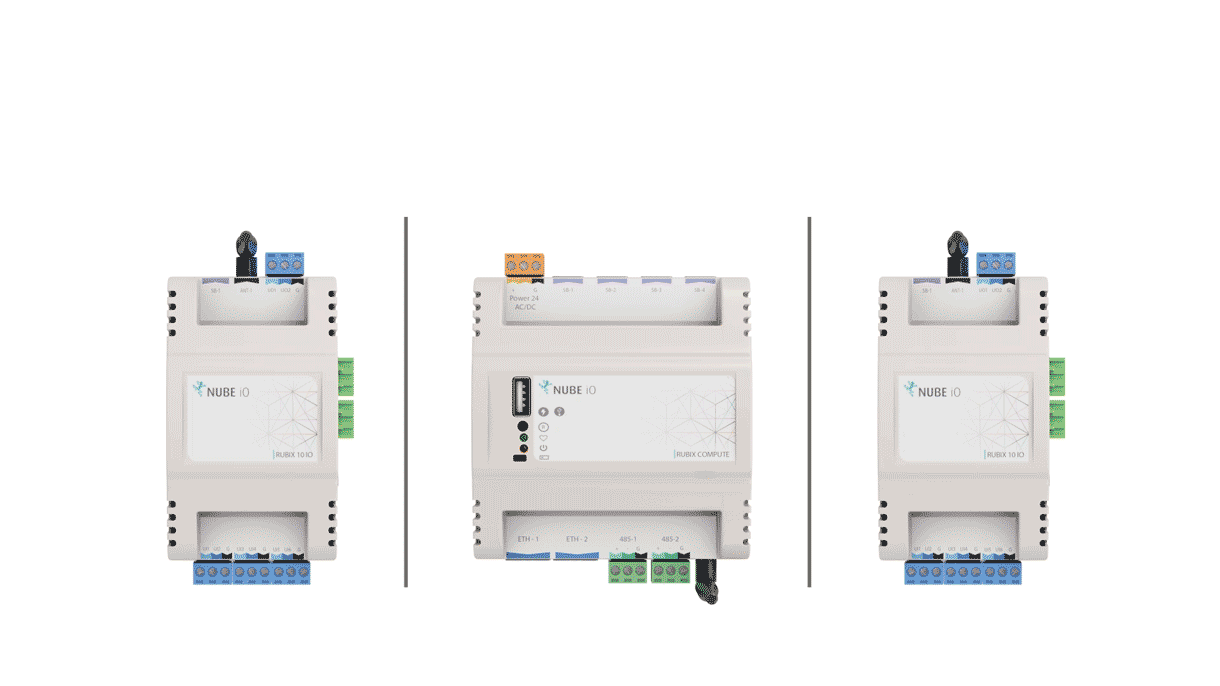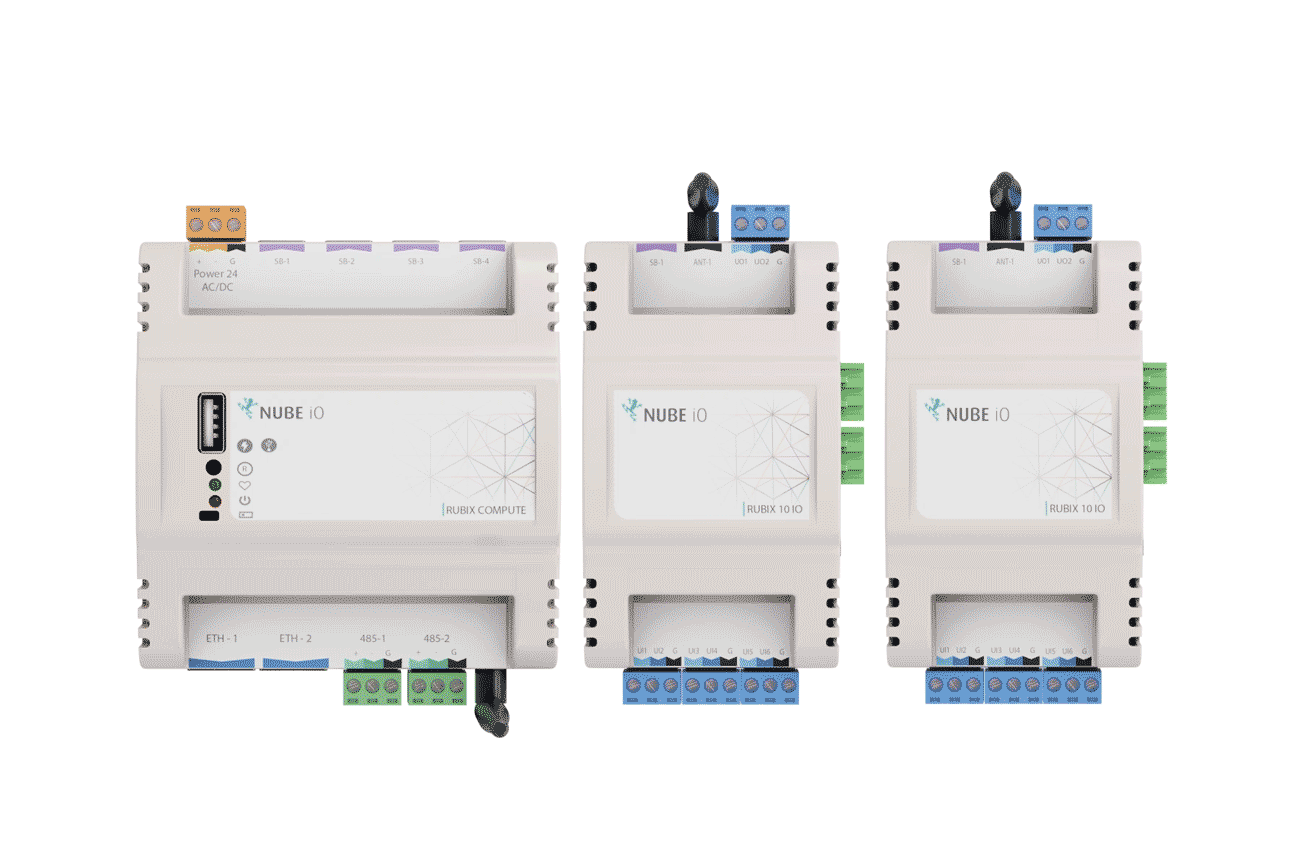 Add extra modules for low-cost Comms and IO as required.
Integrate wireless IoT devices into an existing BMS system.
LoRa®, LoRaWAN®, Zigbee and More (some frequencies limited to OEM) integrate into existing systems via Modbus or BACnet.